Did you know these pastors made this much?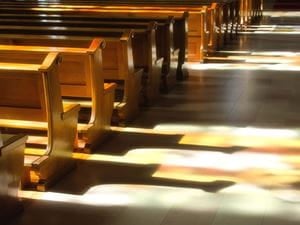 Shutterstock.com
It should come as no surprise that religion is one of the largest and most profitable organizations in the world today as billions of dollars are spent each year on church renovations, advertising, book publications, religious paraphernalia and more. Christianity has established itself as the most prominent faith in first-world countries. As a result, congregations quickly put their trust in their ministers, pastors or preachers who have become not only some of the most renowned spiritual mentors in the world but also some of the wealthiest. With their affluence and lifestyle comes great controversy. Some of these pastors have mansions, expensive cars and private jets. They sell millions of books. They get money from their church salaries. They sell sermons to people all over the world. Others are scrutinized for their style of ministry and what they promise. So just how much are these pastors really making? From Nigeria to the United States, here are six pastors you won't believe are millionaires.
Rick Warren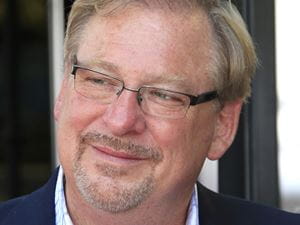 Joe Seer / Shutterstock.com
Rick Warren is the pastor of Saddleback Church, the eighth largest church in the U.S. He has also authored numerous Christian books, including "The Purpose Driven Church," one of the most influential books in the modern church. In it, he lays down the foundation for much of the church growth movement that we see evident in almost every denomination. He has an estimated net worth of $25 million. While many of the pastors on this list have multi-million dollar lifestyles, Warren's lifestyle is considerably down to earth. Warren admittedly gives away 90 percent of his income and lives off 10 percent.
Temitope "T.B." Joshua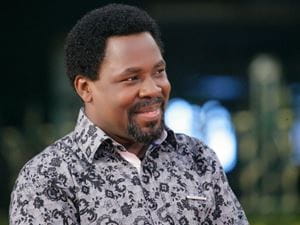 tb Joshua/WikiCommons
Pastor Temitope, also referred to as Pastor T.B., has made a name for himself as one of the most charitable Nigerian Evangelists. He is the founder of The Synagogue Church of All Nations, a Christian organization that runs the Emmanuel TV television station from Lagos. When he started the church, it only had a handful of followers but today, more than 15,000 members show up for his Sunday service. Joshua is known for his popularity across Africa and his online presence with 2.7 million fans on facebook and nearly 500k YouTube subscribers. Described as the "Oprah of evangelism" and "YouTube's most popular pastor" Emmanuel TV is Africa's largest Christian television network, and the most subscribed Christian ministry channel on YouTube with videos amassing more than 300 million views. Joshua has an estimated net worth of $15 million.
Billy Graham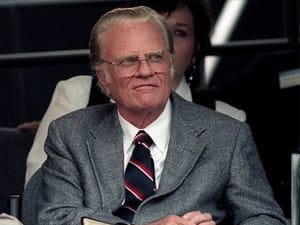 Paul Walsh / Flickr.com
Billy Graham is the longest serving Evangelic pastor on this list with his ministry dating back to the 1940s. Graham has preached the gospel of Christ in person to more than 80 million people and to countless millions more over the airwaves and in films. Nearly 3 million have responded to the invitation he offers at the end of his sermons. Because of his background and spiritual leadership, he has been the advisor of several presidents including Dwight D. Eisenhower and Lyndon B. Johnson. The Southern Baptist minister is one of the most well respected men in the faith community. He has been named one of the top 10 most admired men in the world in recent years. Graham has an estimated net worth of $25 million.
Benny Hinn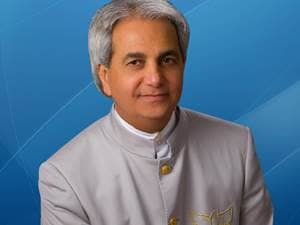 Benny Hinn Ministries / Facebook.com
Benny Hinn, an Israeli televangelist, has been spreading the Word since 1983 when he established the Orlando Christian Center. He claimed that God was using him as a conduit for healings, and began holding healing services in his church. He is best known for his regular "Miracle Crusades" – revival meeting or faith healing summits that are usually held in stadiums in major cities, which are later broadcast worldwide on his television program, This is Your Day. Hinn's popularity soared through the years, making him one of the richest pastors with a net worth of $42 million. However, his ability to "cue" terminal illnesses such as cancer has been a huge source of controversy.
David Oyedepo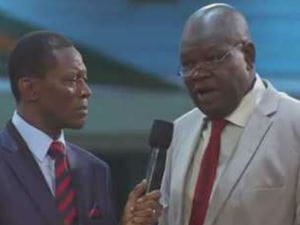 Going Faiths/YouTube
Nigerian pastor David Oyedepo's net worth is $150 million. Also known as "papa," Oyedepo is the founder of Living Faith Church World Wide. At age 26, Oyedepo claims to have had an 18-hour vision from God. In this vision, God spoke to him saying, "Now the hour has come to liberate the world from all oppressions of the devil, through the preaching of the Word of faith; and I am sending you to undertake the task." Two years later, the church began operating with four members. Since its creation in 1983, the organization has since become a global network of churches with congregations in 65 countries. He is not shy of splurging his wealth. He owns a Rolls-Royce Phantom and a fleet of private jets.
Chris Oyakhilome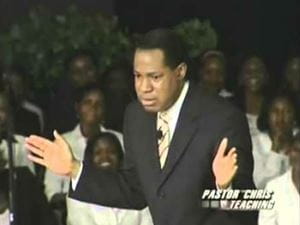 Aforen FiredAnointing/YouTube
Chris Oyakhilome is another Nigerian pastor who is making a huge profit from the church ministry. He is the man behind Believers' Loveworld Incorporated, also known as Christ Embassy, a church and mission group headquartered in Lagos. The church also has offices in the U.S., the United Kingdom and South Africa. His ministry runs several arms including the Healing School, Rhapsody of Realities, LoveWorld Books, and an NGO called the Innercity Missions for Children, as well as three Christian television channels. Forbes estimates his net worth to be somewhere between $30-50 million. Oyakhilome has been the target of scrutiny by the Government of South Africa for his meetings and alleged miracles and criticized by the Treatment Action Campaign for his support of faith healing as a supposed cure for HIV/AIDS. In 2016, the South African government threatened to jail Oyakhilome if his organization does not reveal what they do with all the donations they receive.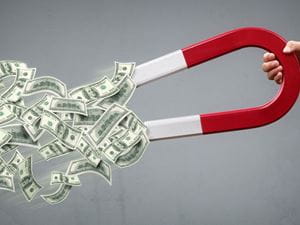 Shutterstock.com
There are a good number of pastors that are making a lot of money in ministry. Some rich pastors preach a message of prosperity that tells listeners that God wants them to be rich and they practice what they preach. Should we look at such as blessings from God or examples of man's greed?