Proverbs 9:10 tells us, "The fear of the Lord is the beginning of wisdom; the knowledge of the Holy One is understanding." This verse is a great place to start if you want to understand what the book of Proverbs is all about and what you can really take away from it. Proverbs is the central book of the "wisdom literature" of the Bible. In addition to Job, Psalms, Ecclesiastes and the Song of Songs in the Old Testament, Proverbs teaches us how to avoid the pitfalls of life. Proverbs deals with various aspects of the human experience and guides us in the way of right living. The book of Proverbs also encourages us to seek after wisdom, while also telling us where that wisdom can be found. This wisdom must be sought like buried treasure. It also must be viewed as a precious jewel. We must seek after it diligently and not let go of it for all our days. The truth is, true wisdom always begins with God. Ultimately, the book teaches that wisdom can be found, but only by those who search for it diligently. Are you ready to discover what wisdom this incredible book has for your life? Here are six Proverbs to light your path.
Proverbs 3:5-6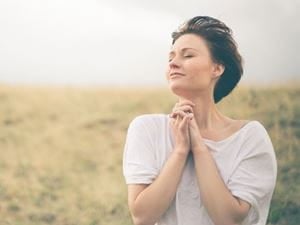 Lightstock.com
Proverbs 3:5-6 says, "Trust in the LORD with all your heart and lean not on your own understanding. In all your ways acknowledge Him and He will make your paths straight" This is a familiar passage to many. Verse five is a complementary pair of commands. We are told, positively to trust the Lord and negatively, not to trust our own understanding. Those two things are mutually exclusive. In other words, if we trust in the Lord, we cannot also depend upon our own ability to understand everything God is doing. Most of us have a desperate desire to understand, but in so many areas we must acknowledge that we cannot understand. Our limited understanding will lead us astray.
Proverbs 22:6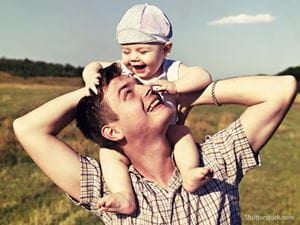 Proverbs 22:6 says, "Start children off on the way they should go, and even when they are old they will not turn from it." At first glance this sounds like a wonderful promise to parents – exactly what every God-fearing parent would love to have as a promise from the Creator of marriage and family. Naturally, Christian parents possess an unquenchable hope that their children will remain with the faith in which they are reared. Or, if their child departs for a while, the parents cling to the belief that the child will return. But it isn't a guarantee from God to parents that their children will stay in church. While this verse doesn't guarantee to parents that children reared faithfully will keep the faith as adults, we know that there are numerous benefits to teaching your child the way and obeying His way of life.
Proverbs 1:7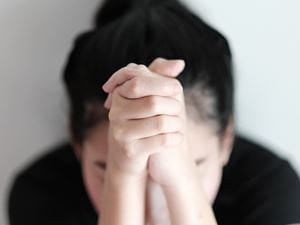 shutterstock.com
Proverbs 1:7 says, "The fear of the LORD is the beginning of knowledge, but fools despise wisdom and instruction." This verse teaches that the fear of God is foundational to true wisdom; all other types of learning are worthless unless built upon knowledge of the Lord Himself. Notice there is a sharp contrast between the wise life and the foolish life. A wise person fears, reverences and obeys the Lord; a fool despises God's instruction and cannot be told what to do. The wise person is wise because he has started at the starting place; the fool has no foundation on which to build wisdom.
Proverbs 4:23-26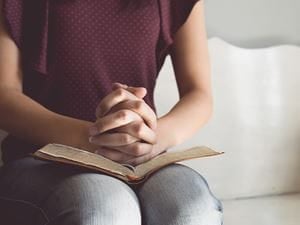 Shutterstock.com
Proverbs 4:23 says, "Above all else, guard your heart, for everything you do flows from it. Keep your mouth free of perversity; keep corrupt talk from your lips. Let your eyes look straight ahead; fix your gaze directly before you. Give careful thought to the paths for your feet and be steadfast in all your ways." When Solomon refers to guarding the heart, he really means the inner core of a person, the thoughts, feelings, desires, will and choices that make that person who he or she is. The Bible tells us that our thoughts often dictate who we become. The mind of a person reflects who they really are, not simply their actions or words. This is why God examines the heart, not simply the outward appearance and what he or she appears to be.
Proverbs 30:5
Shutterstock.com
Proverbs 30:5 says, "Every word of God is flawless; He is a shield to those who take refuge in Him." We live in a time that tends to shrug its shoulders when confronted with error. We've grown accustomed to being lied to, and many people seem comfortable with the false notion that the Bible, too, contains errors. The doctrine of biblical inerrancy is an extremely important one because the truth does matter. The issue reflects on the character of God and is foundational to our understanding of everything that the Bible teaches. Ultimately, our goal is to approach Scripture reverently and prayerfully, and when we find something we do not understand, we pray harder, study more and if the answer still eludes us, humbly acknowledge our own limitations in the face of the perfect Word of God.
Proverbs 28:13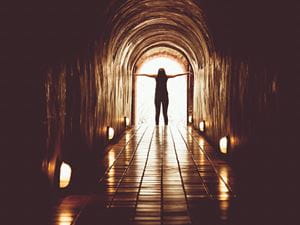 Shutterstock.com
Proverbs 28:13 says, "Those who conceal their sins do not prosper, but those who confess and renounce them find mercy." We know from Scripture that a secret can be difficult to keep and equally difficult to share. Yet, life seems to run on secrets, from concealing birthday presents to obscuring a difficult past to protect an important figure. The Bible teaches, indirectly that keeping secrets can be either good or bad, but it does not clearly delineate the right and wrong uses of secrets. We do know that keeping secrets of one type is always wrong: trying to hide sin. When it comes to our sin, God wants full disclosure and He grants full forgiveness (Isaiah 1:18).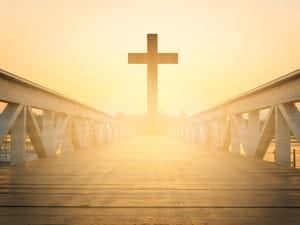 Shutterstock.com
The book of Proverbs is a treasure trove of practical wisdom inspired by our Creator God. Each proverb is a short statement that uses every day, familiar illustrations to teach moral, ethical and spiritual principles. These principles apply to all people. The real appeal of this remarkable book is that it contains practical wisdom, understanding and knowledge that people can understand easily, at least on the surface. They are statements of common sense that have been observed and verified by people over the course of centuries. Ultimately, Proverbs gives us keys to a better life now and forever. Do you trust what God is telling you?